Bed Mats
Long after a mess has been cleaned up, the memory of how an accident during the night was handled stays with a child.

DryNites® Bed Mats are quick to fit, absorbent throughout the night, and easy to remove when it's time to strip the bed. If night time accidents and disturbed sleep are a problem – let us help to minimise the mess so you can support your big kid.



WHY DRYNITES® BED MATS?

DryNites® Bed Mats combine the security of a bed protector with the convenience of a single-use disposable cover. Quick and simple for big kids and adults to use, DryNites® Bed Mats allow for the quick and painless replacement of bed sheets and are the perfect support for bedwetting phases.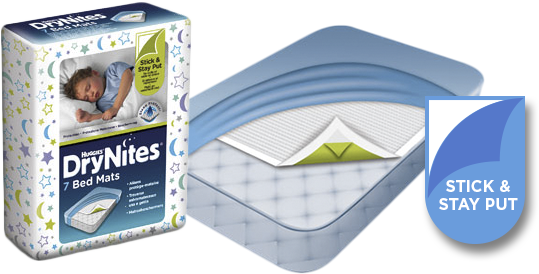 How to Apply Your Mat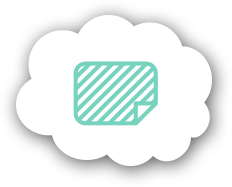 1.Peel
2.Place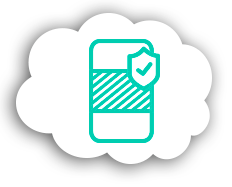 3.Protect
Elizabeth Streten
Published 29/05/2017
These mats are a fantastic tool for parents to cope with night toilet training. It provides enormous relief not to worry about washing sheets in the mad morning rush!
Arianne
Published 16/12/2016
Great bed mats.
irina
Published 27/09/2016
Great panties.well to keep the moisture.
Bronwyn
Published 09/09/2016
Love the bed mats they are amazing
Great for under or over the sheets!
Marcella
Published 05/12/2015
Work wonderfully and saves so much times on wet beds. Kids don't even know they are there either.\n
Rebecca
Published 05/12/2015
DryNites mats are fantastic to take with me on holidays for my Bub and toilet training son to ensure accidents aren't a big deal, they are also great for when the kids are sick too as they protect the chair or bedding where they are laying. Great product Huggies!
Kylie
Published 05/12/2015
Huggies bedmats took a lot of the stress out of our son's bed wetting when we were travelling. This was especially so when we were camping in the outback and had limited access to water for washing bedding.
Sharon
Published 05/12/2015
Absolutely love the Huggies Bed Mats. As soon as toilet training clicked with my 3 year old, he would not wear a nappy even at night. The bed mats give me confidence to put him to bed without nappies. At the start we had a couple of mornings with wet sheets but now we are dry all night. I will definately pack them when we are travelling for peace of mind
I didn't find these very useful, when I saw them I got excited by the idea of them. But then when I learned that they went under the sheet instead of the top, I already had a mattress protector. And I found the glue backing not stick or strong enough as I found they shifted and didn't stay in place when stuck under the sheet. Like the concept think it would be better on top of the sheet and needs improvement.
Tash
Published 04/12/2015
These are fantastic. My son woukdnt wear the pants so we tryed the mat to make him a 'big boy' he doesnt fuss about bed time or worry about having the mat. Great product to get. We will be trying the drynights on our daughter soon
Emily
Published 04/12/2015
AMAZING!! These bed mats are the best. When my daughter wets the bed it is so easy to change and put her back to bed fuss free. Super absorbant, never leaks through to the mattress, easy to use and can take one anywhere you go which takes the stress out of sleepovers.
Magda
Published 04/12/2015
Love the dry notes bed mats has saved me on washing and saved the mattress, not only for my sons but also for my elderly dad who has an incontinence problem. I have highly recommend this product to many people. Thankyou for making a wonderful products.
We are so grateful for Bed Mats. They give us peace of mind when our little boy insists on wearing undies to bed, that all will end well, even in the unfortunate event of an accident in the night! We love them!
Love that they stick and stay put. Aren't noisy and are so absorbant when needed
Sara
Published 04/12/2015
Bed mats... what a great creation!\nI use bed mats with my son, i make the bed up with a mattress protector and a fitted sheet then a bed mat and another fitted sheet so when an accident does occur in the middle of the night i just strip the top sheet and wet bed mat and its ready to go! Great product that contains the accident to one layer! Awesome????
Caprice
Published 03/12/2015
The bed mats are perfect for when you are heading away with a night time toilet trainer. Even if they haven't had a night time accident in a while it is still that peace of mind to have the mat on a bed when you are staying in a hotel or caravanning without access to a washing machine.
Emily
Published 03/12/2015
My son has just started toilet training and DryNites Bed Mats have been my saviour! Like any little one going through this learning stage, there have been accidents, so I love the convienience of these disposable mats AND the cost! The ability to change a bed quickly, in the middle of the night, makes this Mum very HAPPY.
Michelle
Published 03/12/2015
I have used the Bed Mats for the last 2 years and found them to be a lifesaver (or sheet saver) - particularly in winter when the sheets won't dry! They are an essentials item in my weekly shopping!
Casey
Published 03/12/2015
I recently started using the bed mats for my 3year old an now he shows no interest in nappies at all an now refuses to ware a nappie an has only had 1 accident since useing the bed mats they are the best thing for helping to finish our toilet training its been 2weeks an only 1 accident I highly recommend them
Elizabeth
Published 03/12/2015
We use the bed mats for our son who requires them due to a medical condition. They save me every night from having to clean the mattress and they don't make him hot and sweaty like most plastic mattress protectors.
Alexandra
Published 03/12/2015
My daughter had very bad reflux as a baby and I used the bed mats to keep her mattress dry. The mats were great as they stayed in place and I could just remove them and replace them rather then having to clean the mattress all the time. I would highly recommend the bed mats!
Belinda
Published 03/12/2015
The dry nites bed mats are fantastic. They are a fabulous product! We had no leakage or mess because they are super absorbent and they are very affordable. My son was quite unsure about using them until he discovered they have a sticky back so they can be hidden under his sheet so know on would know he we were using them.